SP02: Mineralogical assessment of the bioarchaeological finds and validation of isotopic data.
Principal investigator: Prof. Dr. W. Schmahl
The goal of this subproject is the mineralogical characterization of bioarchaeological finds through stable isotope analysis. This is necessary to ensure the reliable differentiation between original, biological isotopic signatures and diagenetically or thermally (through cremation) altered signatures, thereby validating the measured isotopic ratios.
Due to laboratory capacities, initial sampling will be conducted randomly and comprises approximately 35% of all samples. In addition, synthetic reference samples and bioarchaeological samples with conspicuous isotopic signatures are specifically targeted. Mineralogical alterations by cremation shall be calibrated by performing analogue experiments.
Methods applied are X-ray diffraction (XRD) with quantitative profile analysis infrared spectrometry, and X-ray fluorescence accompanied by polarized microscopy and electron beam microanalysis. Furthermore, an important goal is the formulation of a catalogue of criteria needed for testing the integrity of archaeological skeletal finds that have or have not been exposed to high temperatures.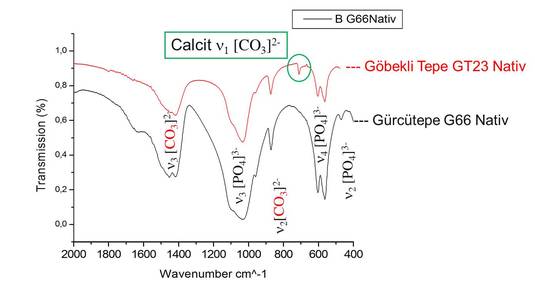 Mineralogical characterization with infrared spectrometry